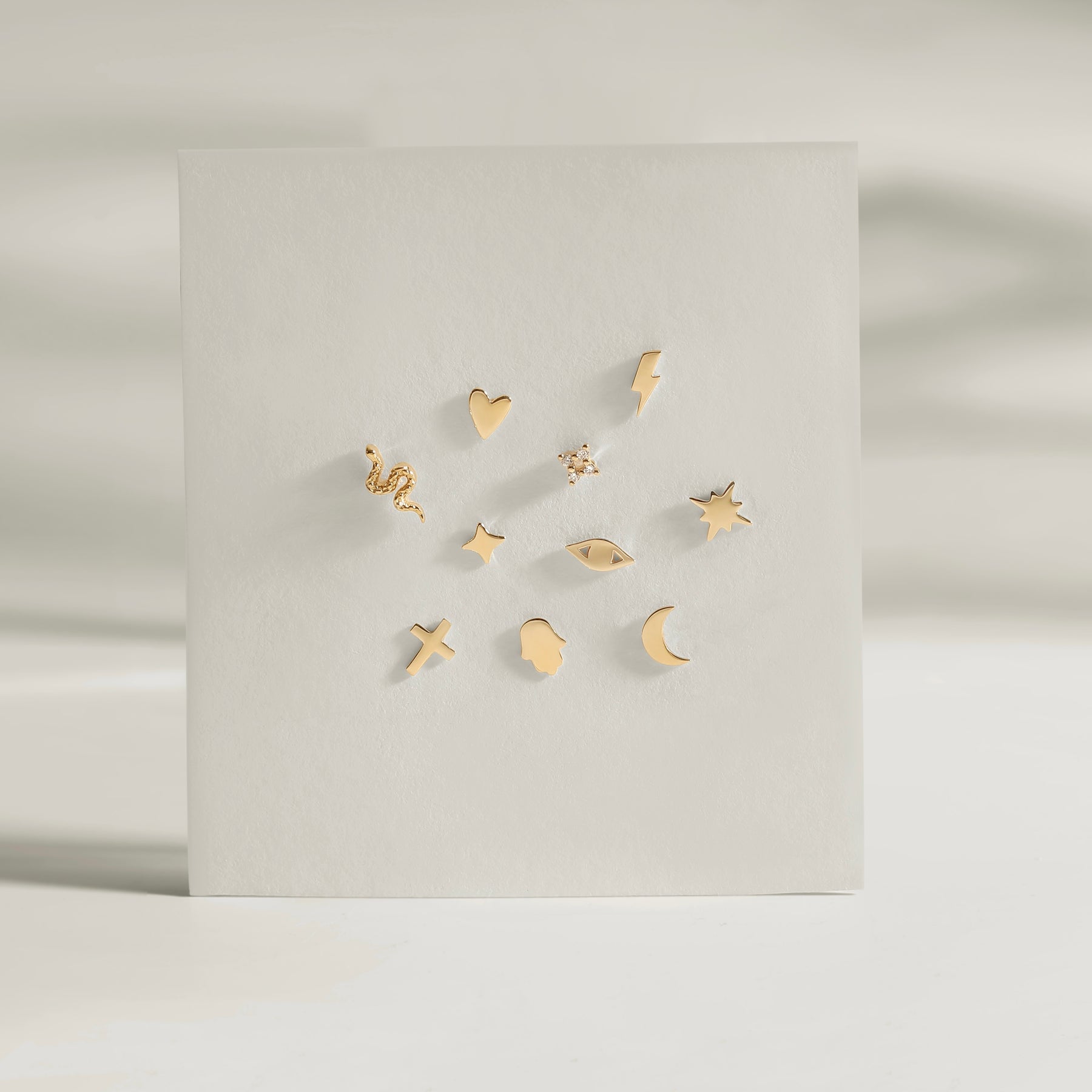 14K Gold Ava Heart Studs
Quantity:
Single Stud - Flat Back
This heart believes we can support and lean on each other —through life's challenges. This heart knows that life is not easy and that there will be ups and downs along the way. This heart knows we are in this together.
Materials: 14k yellow recycled gold in white or yellow gold
Backing: Flat-back screw closure for comfort or butterfly back
Dimensions: heart 4mm x 3mm
Placement: standard earlobe, upper lobe, cartilage/helix, rook, tragus

**Ethically produced and made with 14k recycled gold.