NEW IN AND ON TREND
MIXED METALS
PERSONALIZE
Make it meaningful
Personalized jewelry made just for you. Hand-stamped, engraved or custom made, we are here for all your special occasions.
LET'S START SHOPPING
Timeless Jewelry
"Meghan Markle honored Prince Harry and Baby Archie with beautiful Zodiac necklaces. The pieces come from Canadian brand Suetables."
"Look to the stars with this astrology-themed 10-karat gold charm by Suetables" - 9 Meghan Markle-Approved Gifts for Everyone on Your Holiday Shopping List.
"The Duchess really loves Canadian Designers. Meet Suetables the Canadian Jewellery worn by Meghan Markle this month...The brand loves to share in its customers' stories, which is why Sue was thrilled that the Duchess chose such sentimental pieces."
SUETABLES HISTORY
Company Timeline
2005
Sue launched Suetables in her home
2008
Launched online store 
WE WIN AN AWARD!
2016
FIRST BRICK AND MORTOR STORES OPEN IN TORONTO
Mount Pleasant store opened in May
Roncesvalles store opened in October
2018
SUETABLES EXPANDS TO MONTREAL
Greene Avenue store opened in December
2019 - 2023
SUETABLES OPENS 4 MORE STORES
Mount Pleasant moves to Yonge Street in October 2019
Granville Street, Vancouver store opens in December 2020
E-commerce store/Head Office opens in a downtown Toronto loft in May 2022
The Well, Toronto store opening in November 2023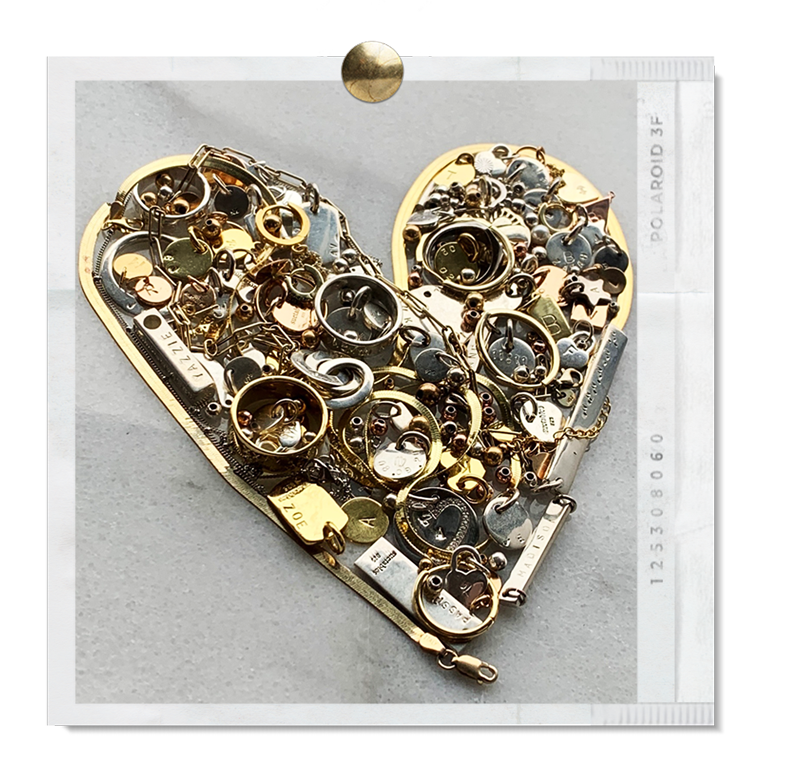 OUR COMMITMENT
Sustainability
Did you know? We recycle. We recycle our hand stamping, engraving errors, broken or unsold jewelry. We love that we can take our "mistakes and broken pieces" and turn them into "brand new" silver and gold pieces. In addition to helping the environment, it contributes to circular fashion and it feels so cleansing to see our mistakes turn into a block of metal ready to re use.